LUYED 2 X 570 Lumens Super Bright 3014 48-EX Chipsets 569 578 211-2 212-2 LED Bulbs Used For Dome light,Xenon White
---
Price:

$8.98 Buy on Amazon

List price:

$29.99
Usually ships in 24 hours. Free shipping.
Product Details
Manufacturer:

LUYED

Model:

LY-10042
Customer reviews
4 different lights reviewed here!, February 14, 2016
UPDATE August 18, 2017The original review is below. This is an update as to the longevity of the Luyed 2 x 570 Lumens Superbright LED lights. I purchased these in January of 2016. One of them failed within about 6 months. It was in the...
Womp, womp, womp, wompppppp - Great while they lasted., May 28, 2016
UPDATE: 2017-09-03This review is specifically for the LUYED 2 X 570 Lumens Super Bright 3014 48-EX Chipsets 569 578 211-2 212-2 LED Bulbs. My first bulb LED bulb developed a flicker and loud humming after about 7 months. I removed the bulb and...
DEFINITELY BUY THESE, December 7, 2016
Hi! Just bought these lights to replace the 3rd pair I've tried (other brands, 6k light) and these lights BLOW THE COMPETITION AWAY!! When I turn on these lights (map/dome light) on at night, they turn the inside of my cabin into day time. SUPER...
Product Features
√ 2Pcs 3014 48-smd LED Bulbs,Working Voltage:12v-24v,Size: 1.65" x 0.67" x 0.39"
√ The bulb size may vary between the model or trim of your vehicle. Please check your vehicles owners manual or the original bulb to confirm the bulb size before placing an order.
√ Application:Car interior Map Lights , Dome Lights,Cargo Area Lights, Trunk Lights etc.
√ Fits:211-2 212-2 214-2 2112 2122 2142 578 576 560 569 etc.Easy installation, plug and play.
√ Color:Xenon White
Product Description
Features:

Dimensions:42mm(1.65")X17mm(0.67")X10mm(0.39")
LED:3014
Color:White
Unique 180 degree lighting ensures optimum visibility
Bulbs are shock and vibration proof
Low heat generation ensures a longer bulb life

If you don't like this product, Please click the Brand name or Search "LUYED", you must be can find your favorite car LED products!

All LUYED products Support 3 months no reason return,If your have product issues,please do not hesitate to contact us
---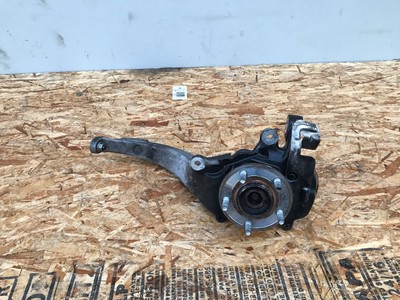 Price: $125.00