Brand New Compatible Ignition Distributor w/ Cap & Rotor 606-02302 606-02257 1103838 for Chevy GMC C/K Pickup Truck Van Camaro 5.0L 5.7L 7.4L GM04 8366 850200 12620BK 8048204 CZ20001 KA-GM19RED
---
Price:

$55.59 Buy on Amazon
Usually ships in 24 hours. Free shipping.
Product Details
Manufacturer:

King Auto Parts

Model:

KA-GM19
Product Features
Brand New Complete Ignition Distributor in Box (Cap & Rotor Included)
All Electronic Module Components Are Computer Tested Before And After Assembly
100% Compatible with OEM Parts, meets Original Equipment Manufacturer (OEM) Standards
Make sure Distributor will fit your vehicle check"fitment information", Please compare the pictures of the product with your original distributor before purchasing.
Compatible with OEM numbers: # 110-3952, Richporter Ref. # GM04, MSD Ref. # 8366, Summit Racing Ref. # 850200, DUI Ref. # 12620BK, Malli Ref. # 8048204, Delphi Ref. # CZ20001, Dorman Ref. # 690-903, WAI World Power Systems Ref. # DST1830, Cardone Ref. # 30-1830/84-1830, Accel Ref. # 60109/59107, Duralast Ref. # B-DLGM04
Product Description
King Auto Part Manufacture its product meet or exceed OEM Specifications.
Our Companies are certified, QS-9000, ISO-9001. E-commerce market demands Hi-Quality products and low prices.
King Auto Part Company offers good and consistent quality, durability and reliability on its products.
Ignition Distributor For Chevy GM 350 5.7L EFI TBI TPI Vortec 5.0L RED Cap+Roto
Brand New Ignition Distributor
Built according to the highest standards of quality and precise specifications, this High Quality Ignition Distributor is a Direct Replacement Part. It comes complete and ready to install with all brand new parts including the cap, rotor, ignition module coil, and all necessary sensors.
FITS V8 GASOLINE MODELS ONLY. DOES NOT FIT DIESEL.
Compatible with:
BLAZER/JIMMY (full size) 92-94 (5.7L)
CAMARO 90-91 (5.0L) ID 1103838
CAMARO 90-91 (5.7L) ID 1103838
CAMARO 92 (5.0L)
CAMARO 92 (5.7L)
CHEVY 1500 PICKUP 92-93 (7.4L)
CHEVY 1500 PICKUP 92-95 (5.0L)
CHEVY 1500 PICKUP 92-95 (5.7L)
CHEVY 2500 PICKUP 92-95 (5.0L)
CHEVY 2500 PICKUP 92-95 (5.7L)
CHEVY 2500 PICKUP 92-95 (7.4L)
CHEVY 3500 PICKUP 92-95 (5.7L)
CHEVY 3500 PICKUP 92-95(7.4L)
CHEVY FORWARD CONTROL 92-93 (5.7L)
CHEVY FORWARD CONTROL 92-93 (7.4L)
CHEVY VAN 92-95 8-305 (5.0L)
CHEVY VAN 92-95 8-350 (5.7L)
CHEVY VAN 92-95 8-454 (7.4L)
CHEVY VAN 96 (5.7L) excluding Express
CHEVY VAN 96 (7.4L) excluding Express
PONTIAC FIREBIRD 90-91 (5.0L) ID 1103838
PONTIAC FIREBIRD 90-91 (5.7L) ID 1103838
PONTIAC FIREBIRD 92 (5.0L)
PONTIAC FIREBIRD 92 (5.7L)
SUBURBAN 1500 92-95 (5.7L)
SUBURBAN 2500 92-95 (5.7L)
SUBURBAN 2500 92-95 (7.4L)
TAHOE 95 (5.7L)
---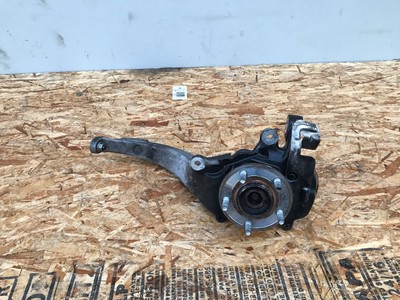 Price: $125.00