Evan-Fischer EVA39972032648 Antenna Front or Rear Mercedes for Toyota Camry Corolla Pickup Truck Audi A6
---
Product Details
Color:

Black

Manufacturer:

Evan-Fischer
Customer reviews
One Star, January 2, 2017
Didn't fit, harder to install than factory replacement. threw it away!
One Star, September 3, 2016
threads were stripped
One Star, December 5, 2016
The antenatal doesn't fit the pick up.
Product Features
FREE 1-year UNLIMITED mileage warranty coverage on Evan-Fischer items purchased thru AUTO PARTS GIANT Store
Fixed Antenna, Black
860mm extended length; GT2-8210 plug type; Installation instructions not included.
A high quality, Direct Fit OE Replacement Antenna from Evan-Fischer
Product Description
Product Description:
Cable Length:1200 mm
Installation instructions not included
Notes: 4-section mast; With top and side key
Evan-Fischer Antenna is an affordable replacement product for your restoration needs; this is an OE replacement item, manufactured in accordance to industry standards to ensure product durability and reliability. This antenna is a premium quality sound investment to get the best reception for your car radio. All Evan-Fischer products are covered by Evan-Fischer 1-Year UNLIMITED Mileage Warranty when purchased thru
AUTO PARTS GIANT
store.
Fits the following vehicles:
62-69 Abarth 100066 Abarth 115067-69 Abarth 130060-66 Abarth 160066-69 Abarth 200050-55 Abarth 20450-55 Abarth 20556-61 Abarth 75060-66 Abarth 85062-69 Abarth Simca64-67 AC 42766-73 AC 42853-63 AC Ace55-63 AC Aceca59-63 AC Greyhound62-73 AC Shelby Cobra47-58 AC Two-Litre97-99, 2001-2003 Acura CL2006-2011 Acura CSX97-2005 Acura EL86-2001 Acura Integra86-95 Acura Legend2001-2017 Acura MDX Base2014-2017 Acura MDX SH-AWD2001-2006 Acura MDX Touring91-2005 Acura NSX2007-2018 Acura RDX Base2010-2012 Acura RDX SH-AWD96-2012 Acura RL2002-2006 Acura RSX96-99 Acura SLX95-2012 Acura TL2004-2012 Acura TSX92-94 Acura Vigor2010-2013 Acura ZDX Base91-95 Alfa Romeo 16451-58 Alfa Romeo 190051-57 Alfa Romeo 1900C58-62 Alfa Romeo 200062-68 Alfa Romeo 260042-52 Alfa Romeo 6C 25002008 Alfa Romeo 8C75-77 Alfa Romeo Alfetta69-74 Alfa Romeo Berlina66-68 Alfa Romeo Duetto 160062-68 Alfa Romeo Giulia62-68 Alfa Romeo Giulia Sprint
---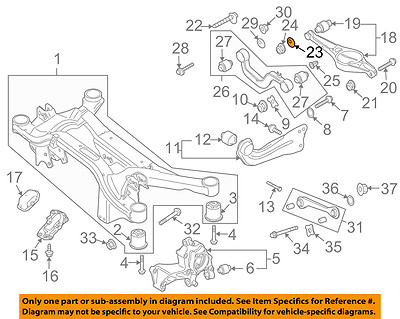 Price: $1.20