AccuWheel LNS-14150C6O Small Diameter Acorn Spline Drive Open End Chrome Lug Nuts with Key (14mm x 1.5 Thread Size) - Pack of 24 Lugnuts
---
Price:

$28.99 Buy on Amazon
Usually ships in 24 hours. Free shipping.
Product Details
Color:

Chrome

Manufacturer:

AccuWheel Automotive

Model:

LNS-14150C6O
Customer reviews
Perfect for my aftermarket wheel application - only thing that worked, January 29, 2016
Awesome value and made it possible to get my wheel lug cover over the lugs due to their short profile. Also, due to the depth and tight lug hole opening on aftermarket wheel, a regular lug wrench would not have been able to get in to surround the...
Wrong nuts delivered ... Came as "solid" instead of "open end", July 10, 2017
Lug nuts came in and even though the product description plainly states "Open end", they were the exact opposite and could not work for my application. Either the wrong ones were pulled for this order or the description is wrong on the item.
Not sure about the actual type of metal used.., September 17, 2017
They were good at first but not sure what actual type of metal they are made of but I trying to take one off the splined part that the key fits on to broke and now the back part of the lug is still on the stud and can't get wheel off to get my new...
Product Features
Lug Nut Kits include 24 of 14X1.5 spline nuts and 1 key for spline nuts. Please check Product Description for Vehicle Fitments
Cold Forged Carbon Steel with enhanced Rigidity.
Intended for using with custom wheels that require slim lug nuts for small lug holes.
Triple chrome plated, ensures long life by preventing rust and corrosion.
Tuner Style 60 degree Cone Seat Spline Lug Nuts. Width: 0.9"; Height: 1"; Weight: 1.3oz each.
Product Description
AccuWheel lug nuts are the perfect addition to your new custom wheels. The premium quality Acorn Bulge lug nuts is perfect for your custom wheels either with big center cap or open-end lug hole designs. The Bulge Acorn lug nut has larger seating surface and extended stud engagement. These Bulge Acorn Wheel Lug Nuts fit on CADILLAC ESCALADE; CHEVROLET,CHEVY, ASTRO VAN 02 - 05,AVALANCHE,C-1500,C-2500,EXPRESS VAN,K-1500,K-3500,K-2500,SILVERADO,SUBURBAN,TAHOE; GMC, C-1500,C-2500,C-3500,K-1500,K-2500,K-3500,SAFARI 03 - 05,SAVANA VAN,SIERRA,YUKON; HUMMER, H2,H1,H3; LEXUS, LX470,LX570;FORD EXPEDITION 15-16,F-150 15-16,F-250 99-16; LINCOLN NAVIGATOR 15-16; TOYOTA, LAND CRUISER,SEQUOIA 08 - ON,TUNDRA 07 - ON; . *** They do not fit wheels with Mag Shank type seating or Radius (ball) shape seating.***
---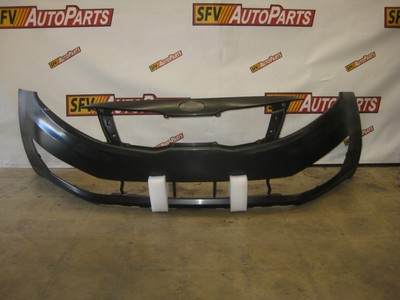 Price: $179.10