4WD Selector Switch, 4x4 - Fits Chevy Silverado, Suburban, Avalanche, GMC Yukon, XL, Sierra 2003 - 2007 - Replaces# 19259312, 15164519, 15136040 - 4 Wheel Drive Transfer Case Switch for Chevrolet
---
Price:

$29.99 Buy on Amazon
Usually ships in 24 hours. Free shipping.
Product Details
Product Features
Replaces the 4x4, 4 wheel drive switch on the following GM vehicles. Chevrolet Silverado 1500, 2500, 2500HD, Suburban, Avalanche, Tahoe, Cadillac Escalade, GMC Sierra. Denali, Yukon. Model years 2003, 2004, 2005, 2006 and 2007 Classic Models. Including model years 03, 04, 05, 06, 07. SEE BELOW for more information
REPLACES FACTORY PART NUMBERS - 19259312, 15164519, 15136040, 901053, 901-053. Since this 4x4, 4WD, for wheel drive is a direct replacement for your Silverado, Tahoe, Suburban, Avalanche, GMC Sierra, Yukon, or Cadillac Escalade installation takes a matter of minutes and does not require any special tools. This is NOT a genuine GM part.
Lifetime Warranty. This 4 wheel drive, 4x4, 4WD switch includes a lifetime warranty. If the switch ever malfunctions on your Chevrolet Silverado or other vehicle contact us for a free replacement.
Located on driver's side dashboard. This 4 wheel drive selector switch. It includes controls to switch 4WD modes on your Silverado, Suburban, Tahoe, Yukon, Sierra. This switch is specifically designed to replace the factory all wheel drive switch.
REPLACEMENT 4 WHEEL DRIVE SELECTOR SWITCH - This switch is also referred to as a transfer case switch, all wheel drive switch, 4WD switch, for wheel drive, or 4x4 switch. This power window switch is a direct replacement for the factory switch on your Chevrolet Silverado, Tahoe, Suburban, Avalanche, GMC Sierra, Yukon, or Yukon XL. See model years below.
Product Description
If you are unable to control the 4WD System on your Chevrolet Silverado, Suburban, Avalanche, GMC Yukon, XL, Sierra a faulty transfer case switch is likely the culprit. Or is your factory switch worn and peeling? Either way this direct replacement 4x4 Switch is the perfect replacement. Manufactured by AA Ignition, this switch easily installs on the driver's dash. Backed by a Lifetime warranty you can rest assured you are getting a quality replacement part for your Chevy or GMC truck.
This switch fits the following models:
2003-2004 Chevrolet Avalanche 1500
2003-2006 Chevrolet Avalanche 2500
2003-2004 Chevrolet Silverado 1500
2003-2004 Chevrolet Silverado 2500
2003-2006 Chevrolet Silverado 2500 HD
2007 Chevrolet Silverado 2500 HD Classic
2003-2006 Chevrolet Silverado 3500
2007 Chevrolet Silverado 3500 Classic
2003-2004 Chevrolet Suburban 1500
2003-2006 Chevrolet Suburban 2500
2003-2004 Chevrolet Tahoe
2003-2004 GMC Sierra 1500
2003-2004 GMC Sierra 2500
2003-2006 GMC Sierra 2500 HD
2007 GM Sierra 2500 HD Classic
2003-2006 GMC Sierra 3500
2007 GMC Sierra 3500 Classic
2003-2004 GMC Yukon
2003-2004 GMC Yukon XL 1500
2003-2006 GMC Yukon XL 2500
Replaces factory part numbers 9259312, 15164519, 15136040, 901053, 901-053
This is a compatible replacement part manufactured by AA Ignition. This 4WD switch is
NOT
a genuine GM, ACDelco or Dorman part. GM, Chevrolet, GMC and their associated vehicle models are registered trademarks of their respective owners. These trademarks and part numbers are used in this listing only to identify the vehicles this 4WD switch fits. AA Ignition is a registered trade mark of GWA Auto Parts Inc.
---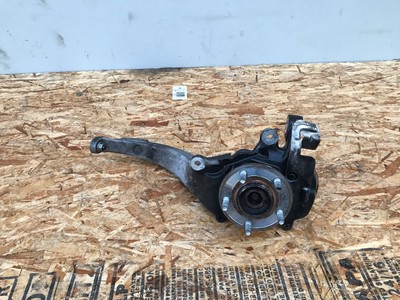 Price: $125.00