Toyota Hilux (KUN) 3.0L D-4D 2006-2015 Throttle Response Controller Chip Tuning Module - Pedal Chip X - Adrenaline at the Push of a Button
---
Product Details
Manufacturer:

Color N Drive
Product Features
Enjoy 7 adjustable modes while driving (Vale, Eco, Original, City, Sport, Race, Track)
Improve fuel economy up to %20 by ECO Mode. Protect your car from misuse using Vale Mode.
Tune your engine's reactions to your taste without voiding your warranty.
Enhance low and mid-range horsepower and torque.
Undisputable Best value tuning effect for your car.
Product Description
Although it is important to performance orientated driving, engine power and torque isn't everything. How you harness and deliver the performance can be equally as important. That's why we developed the PedalChip-X unit, allowing you to perfectly adjust the characteristics of your engine's output with six different performance settings. These settings range from fuel efficient green machine to racy sports car, all at the press of a dash mounted button. This clever little electronic device is connected in the circuit between your accelerator and accelerator sensor. The output signals are then either increased or decreased depending upon your chosen driving style. In simple terms, the signals generated by the PedalChip-X unit determine how quickly your engine reacts to your right foot on the accelerator pedal. There are two 'ECO' settings if you wish to drive sedately and save fuel and a further four incrementally configured sports settings for quicker acceleration and response times. The PedalChip-X unit is basically an aftermarket version of the 'sport mode' configurator on your car but with more customization options at the driver's disposal and it is currently available for all vehicles with an electronic accelerator. PedalChip-X enhances your acceleration up to %85 percent when the throttle pedal is pushed to ½ and up to %15 when full throttle is applied. This performance increase cannot be achieved by typical aftermarket chip tuning as a re-map, ECU flash or box tuning as there are no maps to play with for this kind of achievement in the ECU. PedalChip X is completely compatible with any aftermarket parts you may already have. As this type of tuning do not increase or alter your engine's turbo or fuel pressure it is very safe to use and does not void your vehicles warranty.
---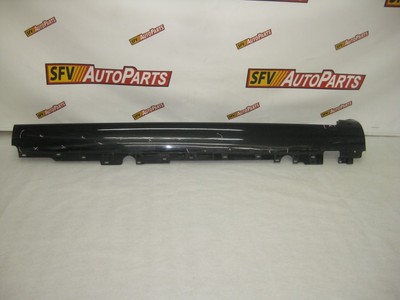 Price: $179.10