Kensun HID Conversion Kit Universal Single Beam Relay Wiring Harness - H1 H3 H7 H8 H9 H10 H11 9005 9006 5202 880 881 9140 9145
---
Price:

$59.99 Buy on Amazon
Usually ships in 24 hours. Free shipping.
Product Details
Color:

White

Manufacturer:

Kensun
Customer reviews
But mine is called the kensun company in order from them because through Amazon those resistors are okay I mean you can give a t, July 5, 2017
All now on the new cars will need a relay harness or with the resistor you would have to plug into the battery and connect it there step by step on YouTube it shows a lot but some people don't know that they don't need it but it's good to have it if...
Purchased this kensun HID convertion kit with 6000k HID lights ..., October 12, 2017
Purchased this kensun HID convertion kit with 6000k HID lights for my 2004 Grand Prix. Tried the lights without the convertion kit and I kept blowing fuses. Once i put the convertion kit on, everything worked as it was supposed to. I havent had any...
Kensun HID kit lights are flicker free, December 24, 2017
I have no idea if I needed this or not but wasn't going to take the chance of not buying it just in case. Super easy to plug in line with the Kensun HID kit and my lights are instant on/ instant off with zero flicker. If you're getting the HID kit...
Product Features
We specialize in auto parts and universal car accessories. Upgrade your oem stock halogen or LED low beam, high beam, fog light, interior lights and all off road driving lamps. Our HID xenon headlight conversion kit and replacement bulbs are available in cool neon colors including white, blue, bright yellow, purple and pink. Available in all sizes. Confirm your bulb size at Osram Sylvania or Phillips websites or with the seller of your aftermarket projector headlight housing assemblies.
Includes: relay harness
Ultra Bright Fused-Quartz Xenon Bulb: Produces 3X brighter light than halogen, uses up to 80% less power, increases visibility, and has long lasting non-fading lifetime
Easy and Simple installation. Usually takes less than 20 minutes! "Plug-and-Play" in most vehicles. Some vehicles may need professional installation. The manufacturer provides free full technical support with hundreds of thousands of satisfied users. The Kensun friendly and experienced team is happy to help you with any questions or issues with the installation.
#1 Customer Service & Quality, HID Xenon Relay Harness
Product Description
Kensun HID Conversion Kit Universal Single Beam Relay Wiring Harness
Annoying flickering? Factory headlight outputs are designed to power a halogen light bub, not an HID ballast, therefore flickering can occur. A relay harness is designed to deliver steady voltage to your HID ballasts directly from the car battery.
Compatible with 35W - 55W
Protects your HID system by drawing stable current directly from your battery
No more flickering due to low electrical current
40 Amp relay and 30 Amp fuse
High Quality materials for maximum durability and performance
One relay harness powers both driver and passenger sides
Fits all single beam bulbs - H1, H3, H4, H7, H8, H9, H10, H11, H13, 5202, 880, 881, 9004, 9005, 9006, 9007
Includes : 1x Kensun High Quality HID Universal Single Beam Relay Harness
Check out our other listings for more quality Kensun products for your vehicle.
---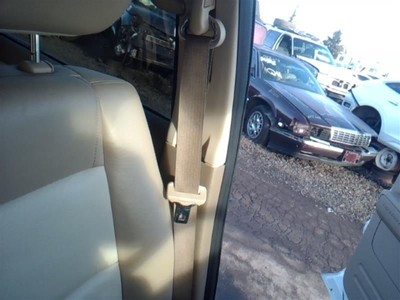 Price: $90.55