Force Performance Chip/Programmer for Mercedes-Benz A-Class 1.6L, 1.9L and 2.0L - Increase your Horsepower & Torque. Gain More MPG, Save Gas, and increase your Fuel Mileage!
---
Product Details
Product Features
100% Made in the USA. Our Performance Chips are affordable without sacrificing quality. We utilizing 100% automotive grade supplies when manufacturing our chips. We're serious about our product and Quality Control.
Easy installation in less than 20 minutes. No experience required to install. Ever Force Performance Chip comes with a complete installation kit. We also offer world-class vehicle specific support from our technicians.
NO permanent changes to your vehicle, and no footprints left in your vehicle's computer. Our chips will never void your vehicle's warranty, and are 100% emissions safe. This model is compatible with the following vehicles: Mercedes-Benz A-Class 1.6L, 1.9L and 2.0L
Increase your MPG, Horsepower, Torque, and throttle response with our Force Auto Performance Chip. Gain up to +35HP and +5MPG safely after installing our performance chip.
All of our products come with a 100% Satisfaction Guarantee, Free vehicle specific expert technical support, and a FREE Lifetime Warranty
Product Description
Increase power in your Mercedes-Benz A-Class by up to +35HP!
Force Performance Chips are the most affordable way to increase horsepower safely and effectively for your Mercedes-Benz A-Class! Our chips retune your vehicle's air/fuel ratio to unlock hidden power.
Increase your Fuel Mileage by up to +5MPG! Save More Money!
In addition to the increased power output, you'll also see an increase of up to +5mpg! This is an incredible increase that saves you a substantial amount of money. Save fuel by increasing your MPG. 100% Safe & Effective
Easy Installation - No experience required.
Installing our performance chip in your Mercedes-Benz A-Class has never been easier! We include all required components to make your install as easy as possible. We also provide world-class support for your specific make and model vehicle. We're serious about our support - and if you have any installation issues at all, simply reach out. We have access to over 10 million factory service diagrams. Vehicle specific support is provided for free with every purchase!
100% Satisfaction & Money Back Guarantee! Plus, a FREE Lifetime Warranty!
All of our products come with a 100% Money Back Guarantee. Additionally, a lifetime warranty is provided with every purchase for free!
Part Compatibility: Mercedes-Benz A-Class 1.6L, 1.9L and 2.0L
---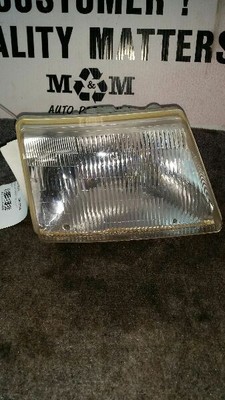 Price: $70.00