Dependable Direct Left Driver Side Unpainted Non-Heated Folding Door Mirror for 88-99 Chevy/GMC C/K 1500 2500, 92-99 Suburban, Yukon
---
Price:

$23.99 Buy on Amazon
Usually ships in 24 hours. Free shipping.
Product Details
Color:

unpainted

Manufacturer:

Dependable Direct
Customer reviews
Perfect, June 18, 2018
Perfect fit on my 89 silverado
Five Stars, May 7, 2018
fit was perfect. quality mirror
Five Stars, May 2, 2018
Works and looks great.
Product Features
VEHICLE COMPATIBILITY - It is very common to have multiple variations of mirror styles & features for each year, make, & model. Please check the Partslink and OE Reference numbers to make sure you are getting the correct replacement side view mirror for your vehicle. Also make sure the mirror features are the same
REFERENCE NUMBERS - Replaces Partslink #: GM1320123 - Replaces OE #: 15764759, 15027929, 15036361
MIRROR FEATURES - Location: Driver Side - Color Finish: Paint to Match - Operation Type: Manual Remote - Folding Type: Folding - Base Type: Metal
SUPERIOR QUALITY - Dependable Direct replacement automotive side view mirrors are an economical and quality alternative to high priced OE mirror assemblies. All Dependable Direct parts are manufactured using high quality materials and designed to meet OEM specifications
Product Description
Driving with broken mirrors can be dangerous, not to mention illegal. You shouldn't risk your safety because of the high cost of an OE mirror! Dependable Direct side view mirrors are direct replacements for factory originals but cost much less. Now you can have OE quality without the OE price.
With a Dependable Direct side view mirror, you get a mirror replacement that is identical to OE in every way from the quality to installation. Dependable Direct side view mirrors aren't cheap universal parts that require extensive modifications to your vehicle for fitment. Dependable Direct mirrors look, mount and function the exact same way as the original. Power and heated mirrors have the same electrical connectors, for plug and play installation.
Fits the following vehicles:
1988-1999 Chevrolet C1500 - Gloss Black
1988-1999 Chevrolet K1500 - Gloss Black
1988-1999 GMC C1500 - Gloss Black
1988-1999 GMC K1500 - Gloss Black
1988-2000 Chevrolet C2500 - Gloss Black
1988-2000 Chevrolet C3500 - Gloss Black
1988-2000 Chevrolet K2500 - Gloss Black
1988-2000 Chevrolet K3500 - Gloss Black
1988-2000 GMC C2500 - Gloss Black
1988-2000 GMC C3500 - Gloss Black
1988-2000 GMC K2500 - Gloss Black
1988-2000 GMC K3500 - Gloss Black
1992-1994 Chevrolet Blazer - Gloss Black
1992-1994 Chevrolet Suburban - CAN USE GM1320140
1992-1999 Chevrolet C1500 Suburban - Gloss Black
1992-1999 Chevrolet C2500 Suburban - Gloss Black
1992-1999 Chevrolet K1500 Suburban - Gloss Black
1992-1999 Chevrolet K2500 Suburban - Gloss Black
1992-1999 GMC C1500 Suburban - Gloss Black
1992-1999 GMC C2500 Suburban - Gloss Black
1992-1999 GMC K1500 Suburban - Gloss Black
1992-1999 GMC K2500 Suburban - Gloss Black
1992-1999 GMC Yukon - Gloss Black
1995-2000 Chevrolet Tahoe - Gloss Black
2000-2000 GMC Yukon - CAN USE GM1320140
---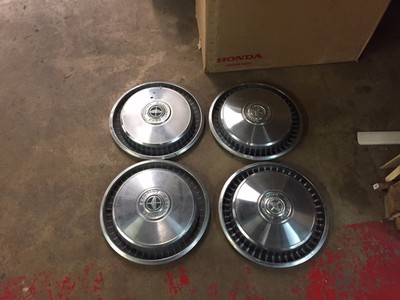 Price: $125.00