Rain-X 5079277-2 Latitude Wiper Blade, 20" (Pack of 1)
---
Price:

$16.97 Buy on Amazon

List price:

$20.99
Usually ships in 24 hours. Free shipping.
Product Details
Color:

_

Manufacturer:

Rain-X

Release:

2015-12-24

Model:

5079277-2
Customer reviews
Rain-X Repellent: A+ Blades D, June 1, 2017
Overall, this was disappointing. I expected the Rain-X water repellent application component to be less that ideal, but it worked surprisingly well. The problem I had with this wiper was that it's designed to fit every conceivable wiper mounting...
Rain-X Quality Appears To Have Taken a Sharp Decline (26 and 22 versions), September 5, 2017
As others have posted, the mounting bracket does not work well on a late model Tundra. I could tell it was loose, so I came back here to see if others had the same issue. After reading the horror stories of these blades flying off at the worst...
Must-have!, August 22, 2017
Definitely much cheaper than sold in auto parts stores. And it was very easy to find the right size.This product is absolutely amazing. It actually wipes away the rain as well as coats the windshield with a small layer of rainx. It is an...
Product Features
Advanced, Beam Blade Technology - Contours to the curvature of the windshield for a smooth, virtually streak-free wipe and features a patented universal adapter for easy installation.
2017 Product of the Year Winner - Car Care Category (survey of 40,000 people by Kantar TNS)
Rain-X Water Repelling Coating - Applied to the windshield by the wiper blades and lasts for months
More Than Just a Wiper BladeTM! 2-IN-1 Wiper Blade + Water Repellent - Clears & Repels Water
All-Weather Performance - The synthetic blend rubber squeegee can withstand extreme weather conditions for enhanced durability.
Product Description
No other wipers deliver the innovation and technology that is offered by Rain X Latitude Water Repellency Wiper Blades. These unique blades apply a patented Rain-X water repellent directly to your windshield for you. The repellent is transferred from the squeegee to the glass – and the magic of Rain-X is activated! Rain-X Latitude Water Repellency Wiper Blades feature advanced beam technology designed to hug your windshield for maximum contact and superior wipe quality. These 2-in-1 wipers blades both clear and repel the elements to provide superior driving visibility. Compared to traditional wiper blades, the difference is amazing
---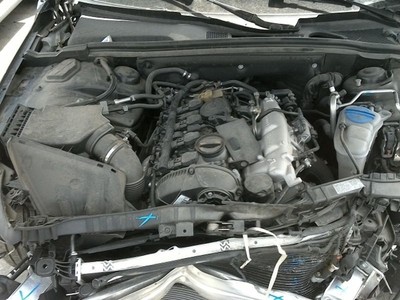 Price: $85.00