Crankshaft Position Sensor replaces 12596851 5S1695 for GMC Pickup CHEVY CHEVROLET Silverado Suburban C1500 K1500 K2500 K3500 G30 P30 CADILLAC 1994 1995 1996 1997 1998 1999 2000 4.3L 5.7L 7.4L DOICOO
---
Price:

$24.99 Buy on Amazon
Usually ships in 24 hours. Free shipping.
Product Details
Color:

5S1695

Manufacturer:

DOICOO
Product Features
"DOICOO always provides high quality auto parts and service." If our fuel injector well satisfy your requirements, please give us some good rates and encouragement to help us move forward in a better direction.
ISO/TS 16949 certified manufacturer of Crankshaft Position Sensor, ONE YEAR unlimited mileage warranty with excellent processing technology, guaranteed direct fit for easy installation.
DOICOO Crankshaft Position Sensor is constructed from laser weld and viton sealing system,precise digital measurement of rotational speeds,meet the professtional specification as OEM parts, for stable performance & durable.
This Crankshaft Position Sensor fits Cadillac Escalade, Chevy Chevrolet Silverado Suburban Tahoe,GMC Savana,etc.
Compatible OEM part number of this sensor is 12596851, 12596851, 5S1695, CSS56, 71-4863, SS10125, SS10189, CSS124, CSS212, 10456042, 10456200, 10456243, 10456256, 10456532, 10456542, 10456572, 10456607, 12562910, 8-10456-200-0, 8-10456-542-0, 8-10456-572-0, 8-12596-851-0, PC123, PC124, PC64.
Product Description
DOICOO ALWAYS PROVIDES HIGH QUALITY AUTO PARTS AND SERVICES

Please kindly check the YEAR/MAKE/MODEL of your vehicle based on our product description or follow the instruction of Amazon fitment to make sure this item is compatible.

Crankshaft Position Sensor Part No.: 12596851
Cross-Reference:5S1695,CSS56,71-4863,SS10125,SS10189,CSS124,CSS212,10456042,10456200,10456243,10456256,
10456532,10456542,10456572,10456607,12562910,8-10456-200-0,8-10456-542-0,8-10456-572-0,8-12596-851-0,PC123,PC124, PC64

Fitment
Cadillac Escalade 5.7L 1999 2000
Chevrolet G30 5.7L 7.4L 1996
Chevrolet G30 4.3L 1996 1997 1998 1999 2000 2001 2002
Chevrolet K1500 4.3L 1996 1997 1998
Chevrolet K2500 5.7L 1996 1997 1998 1999 2000
Chevrolet K3500 5.7L 7.4L 1996 1997 1998 1999 2000
Chevrolet P30 4.3L 5.7L 7.4L 1996 1997 1998 1999
Chevrolet S10 4.3L 1994 1995 1996 1997 1998 1999 2000 2001 2002 2003 2004
Chevrolet S10 Blazer 4.3L 1994
Chevrolet Silverado 1500 4.3L 1999 2000 2001 2002 2003 2004 2005 2006
Chevrolet Silverado 5.7L 1996 1997 1998 1999
Chevrolet Silverado 2500 5.7L 2001 2002
Chevrolet Suburban 1500 5.7L 1996 1997 1998 1999 2000 2001 2002
Chevrolet Tahoe 5.7L 1996 1997 1998 1999 2000
GMC C2500 Suburban 7.4L 1996 1997 1998 1999
GMC C3500 5.7L 1996 1997 1998 1999 2000
GMC C3500 7.4L 1996 1997 1998 1999 2000
GMC G3500 5.7L 1996
GMC G3500 7.4L 1996
GMC Jimmy 4.3L 1994-2005
GMC K1500 4.3L 1996 1997 1998
GMC K1500 5L 5.7L 1996 1997 1998 1999
GMC K1500 Suburban 5.7L 1996 1997 1998 1999
GMC K2500 5.7L 1996 1997 1998 1999 2000
GMC P3500 4.3L 5.7L 7.4L 1996- 1999
GMC Safari 4.3L 1996-2005
GMC Savana 1500 5L 5.7L 1996-2002
GMC Savana 1500 4.3L 1996-2007
GMC Sierra 1500 4.3L 1999-2005
GMC Sonoma 4.3L 1994-2004
GMC Yukon 5.7L 1996-2000
Isuzu Hombre 4.3L 1997-2000
Oldsmobile Bravada 4.3L 1996-2001
---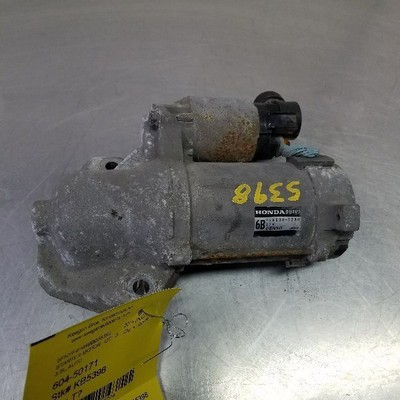 Price: $74.95