NOCO Genius G3500 6V/12V 3.5A UltraSafe Smart Battery Charger
---
Price:

$59.95 Buy on Amazon

List price:

$74.95
Usually ships in 24 hours. Free shipping.
Product Details
Color:

Gray

Manufacturer:

NOCO

Department:

unisex-adult

Model:

G3500
Customer reviews
Resurrection - it IS able to awake a VERY VERY dead battery, April 1, 2017
I attached my cheepo float charger to maintain my 74 Honda CB360 battery. OOPS, dummy me forgot to plug in the charger! Three months later not only is the battery dead, also 2 of the cells are BONE dry. I put in distilled water to raise the 12Amp...
Stay away -- terrible and lengthy warranty process, January 5, 2018
I had to post this because If I could rate this 0 stars I would. The unit worked great until it died. Yes there is a 5-year warranty but you have to write a check (yes a physical check) to the company to cover the cost of any upgrades made to the...
One charge is all it would do., May 11, 2017
I purchased the NOCO Genius G7200 from Auto TrenDs in late October 2016. I "repaired" an old battery that was in a work truck that had been sitting for over a year. The battery is still working to this day so the NOCO did the trick. However,...
Product Features
Safely charge automotive, marine, RV, powersport and lawn & garden batteries, as well as, AGM and deep-cycle batteries
An ultra-safe design featuring spark-proof technology, as well as reverse polarity and overcharge protection
Charge a motorcycle, snowmobile, ATV, personal watercraft, lawn mower and more, or simply maintain all types of vehicles
Actively monitors the batteries health and repairs discharged and sulfated batteries for improved battery life
A 6-volt and 12-volt battery charger and maintainer for lead-acid batteries up to 30 amp-hours
Product Description
NOCO Genius smart battery chargers are some of the safest and most advanced on the market. One of our best, the G3500 3.5 Amp is designed to charge 6-volt and 12-volt lead-acid and lithium-ion batteries up to 120Ah. It can also effectively maintain automotive, marine, RV, powersport, lawn & garden and deep-cycle batteries. It charges 2x faster than ordinary battery chargers, can repair damaged batteries and is designed for use with micro-hybrid start-stop vehicles and CANBUS electrical systems.

Guided by an onboard microcomputer, the G3500 monitors battery activity for safe and efficient charging, automatically minimizes energy consumption and provides redundant levels of safety protection, including spark-proof technology, as well as reverse polarity and overcharge protection. It can remain safely connected 24/7, while its streamlined design makes it ultra-compact, portable, and incredibly lightweight.

The G3500 features external mounting holes and a rubberized base that avoids surface slipping and scratches, while remaining impact, UV and water-resistant (IP65). Intuitive LED indicators provide visual state-of-charge feedback and diagnostic information, even when in maintenance mode. Designed for use on 120-volt 50-60Hz electrical systems, the G3500 includes both X-Connect battery clamps with integrated eyelet terminals, as well as a 5-year limited warranty.

Other commonly used search terms include: 12 volt battery charger,12 volt battery maintainer,12 volt motorcycle trickle charger,12 volt trickle charger,12v 24v battery charger,12v auto battery charger,12v battery charger,12v battery trickle charger,12v car battery charger,12v trickle charger,24 volt battery charger,24 volt trickle charger,24v 12v battery charger,24v battery and charger,24v battery charger,24v battery chargers,24v trickle charger,auto battery charger,automobile battery charger,automotive battery charger,automotive battery chargers,battery charger,battery charger auto,battery charger car,battery charger portable,battery charger automotive,battery charger scooter,battery charger 12v,battery chargers,battery maintainer,battery maintainer 12 volt,battery trickle charger,battery trickle charger with float mode,car battery charger,car battery charger and starter,car battery charger maintainer,car battery charger portable,car battery charger with jump start,car battery chargers,car battery chargers 12 volt,car battery trickle charger,harley davidson trickle charger,manual battery charger,marine battery charger,marine battery trickle charger,mini car battery charger,motorcycle battery maintainer,motorcycle trickle charger,noco battery,noco battery charger,noco genius,noco genius chargers,noco,portable auto battery charger,portable battery charger,portable car battery charger,portal car battery charger,rv solar 12v battery charger,smart battery charger,solar 12v battery charger,solar 12v car battery charger,solar battery charger,solar battery maintainer,solar battery maintainer 12 volt,solar car battery charger,solar car battery chargers,solar power 12v battery charger,solar trickle charger,trickle charger,trickle charger car battery,trickle charger for atv,trickle charger for boat battery,trickle charger for car battery,trickle charger for motorcycle,trickle chargers,waterproof trickle charger,battery desulfator
---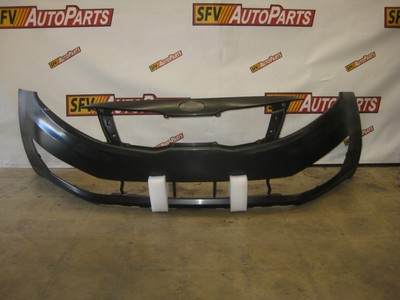 Price: $179.10